About Us
Thousands of Cases Successfully Handled Since 1978.
David A. Zipfel & Associates, LLC
Representing Personal Injury Cases in Hartford, CT
Countless kinds of accidents occur on a daily basis including car accidents, catastrophic injuries, slips and falls, construction accidents, and many more. Many of these situations result in personal injury, and many of these injured victims are not offered the compensation they deserve from their insurance or from the insurance of the person who caused the accident. Finding a skilled Hartford personal injury lawyer can be confusing and difficult, but it doesn't have to be. Simply call a Hartford injury lawyer at David A. Zipfel & Associates, LLC.
Personal & Experienced Legal Assistance
At my firm, I handle each injury case personally. This means that you never have to worry about whether or not your case is receiving the experienced and detailed attention that it deserves. Having graduated from the University of Connecticut School of Law in 1977, I have practiced personal injury law for over 40 years.
I have the training and knowledge necessary to provide excellent legal representation and this has allowed me to deliver results in all types of situations. No matter what kind of personal injury you have sustained, I could help you fight the insurance companies to win the highest payout possible for your situation. This includes negotiating with them to make sure that a settlement represents the full scope of the accident and compensates all of what you lost.
How I Can Assist Clients in an Injury Case
When a settlement cannot be reached that works in your favor, I am able to go to court to argue your right to full compensation. Of course, the preferable option would be to settle with the insurance companies outside of the courtroom, but this is not always possible and in those situations, I can provide skilled litigation. No attorney can guarantee a result and I am no exception, but I can promise you that I will give my full attention to your case and provide you with the highest quality of representation available in the Hartford area.
Why clients choose David A. Zipfel & Associates, LLC:
24/7 support for all of our clients
Free initial consultations
Over 40 years of legal experience
A history of satisfied clients
You should never have to pay for damages or injuries caused by another person's negligence, and I have devoted my practice to making sure that you don't have to. It is a common error for people to attempt taking on their case alone.
They try representing themselves and while they may save the cost of legal representation, they end up losing more in the compensation that they receive. A personal injury case is also a stressful time and in addition to seeking the highest amount of compensation for you, I can also help alleviate the situation so that you are not dealing with it alone.
An accident and an injury can be traumatizing but through my counsel during the process you may be able to prevent the situation from continuing to have a negative impact on your life. Additionally, a case can include extensive details and my familiarity with these cases enables me to deal with these so that you don't have to.
Until you go through a case it is challenging to fully understand the situation and the importance of being represented. Retaining my services can be an advantage to you from day one.
Injured? Call 24/7 - We're Available to Help
Without assistance from a personal injury lawyer, it will be nearly impossible to win the highest possible payout for your case. This may result in financial hardship on top of your injuries, so make sure to get help. Call my firm anytime 24/7, including weekends and holidays.
We do our best to be accommodating and can even schedule an appointment in the evenings or on the weekends-whenever it is most convenient for you. I also have three convenient office locations in Hartford and Enfield, making it that much easier for you to find out how I could give you the aggressive representation that you need.
---
If you're been injured and need a personal injury attorney, we're ready to help. Contact us today for a case evaluation with David A. Zipfel & Associates, LLC
---
Why You Can Always Count on Us
24/7 Legal Support

Free Initial Case Evaluations

Over 3,000 Cases Successfully Handled

40+ Years of Legal Experience

You Don't Pay Unless We Win!

Your Case Is Our Priority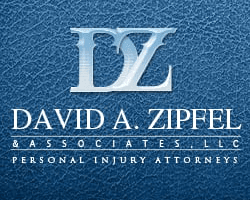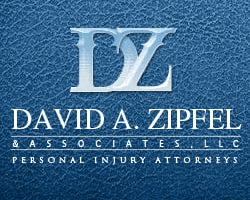 Retaining the services of Attn Britchgi was the best decision I could have made
We're Ready to Fight for You
Contact Us Today!