Personal Injury Damages
Thousands of Cases Successfully Handled Since 1978.
Hartford Personal Injury Damages
How much is your case really worth?
You have been injured or lost a loved one in an accident, and now you are worried about how you will pay your medical expenses. To make matters worse, your family is losing income as a result of the accident. You may be highly anxious to receive an insurance settlement, but it would be a mistake to accept the insurance company's first offer without first consulting with an experienced Hartford injury lawyer.
Remember: The insurance company wants to pay you as little as possible for your accident claim, and they are not likely to offer you the amount you deserve. Let a Hartford personal injury attorney from David A. Zipfel & Associates, LLC review the situation to evaluate your case and to determine how much you have a right to receive. Some of the factors that influence the value of a personal injury claim include the following.
---
Get started on your case today. Available 24/7!
---
The compensation you can receive in a personal injury settlement is not limited to economic damages.
Your claim can also include damages for:
Pain
Suffering
Emotional distress
Suffering a serious injury or losing a family member in a serious accident can be a physically and emotionally traumatic experience from which you may never fully recover, and while no amount of money will ever replace what you have lost, you are entitled to receive compensation to help you get your life back on track and to move on.It can be difficult to come up with a figure for non-economic damages, but an experienced attorney can discuss the scope of the impact that your injury has had on your life in order to determine the value of your claim.
---
Offering 24/7 legal support. Contact us today!
---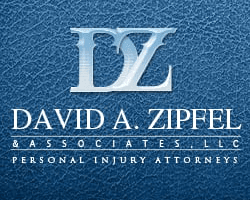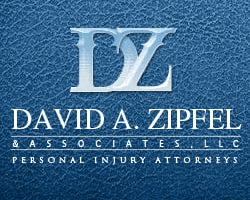 I interviewed several attorneys and I hired Mr. Zipfel because I was very comfortable with him. He did a great job for me and I was pleased with the result. I would gladly recommend Dave.
We're Ready to Fight for You
Contact Us Today!