Proudly Serving
Thousands of Cases Successfully Handled Since 1978.
Proudly Serving Residents of Connecticut
Personal Injury & Car Accident Attorney in the Hartford Area
After a person suffers a personal injury of any kind, the thought of finding a personal injury attorney can seem overwhelming. Every firm claims to have the experience and skill to handle your case at an affordable price, but you know that this can't always be true. You can call a firm and speak with a representative over the phone, but the best way to judge if a firm is right for you is by visiting their office and meeting with an attorney face-to-face. However, this can be difficult or impossible if the office is located far from your location, especially if your injury has limited your ability to travel. At David A. Zipfel & Associates, LLC, I understand this frustration and have two different means of accommodating you.
The first way my firm seeks to assist you is by having two office locations across Hartford County, Connecticut. This way, no matter where you live, one of my offices will very likely be accessible to you.
If you desire to meet with myself or one of my representatives in person, you need only visit my offices in one of the two following cities:
East Hartford
Located near the center of Hartford County, East Hartford is one of the busiest areas in the state. Our main office is located here to accommodate this higher traffic level and is most convenient for accident victims in the southeast area of Hartford County.
Enfield
If you have been in a personal injury accident in the northern or northeastern areas of Hartford County, we have an office conveniently located in the city of Enfield. Speak with us in person by visiting this location today.
Hire an Experienced Hartford Personal Injury Lawyer Today
Hartford Injury Lawyer David A. Zipfel also seeks to provide accommodation by offering home or hospital visits. We understand that there are those who cannot visit any of our offices because of the seriousness of their personal injury, or because they have no means of transportation. Any delay in hiring a competent attorney can be costly, so we help you as best we can by coming to you if you are unable to come to us.
No matter what office you visit, when you retain my firm, you retain me as your personal injury attorney. I handle each case personally and have provides successful results for over 3,000 individuals over the last 40+ years. Stop in today to speak with a representative and schedule a case consultation.
---
With 24/7 legal support, we provide the aggressive and experienced legal representation you're looking for. Don't wait to contact my office today.
---
Why You Can Always Count on Us
24/7 Legal Support

Free Initial Case Evaluations

Over 3,000 Cases Successfully Handled

40+ Years of Legal Experience

You Don't Pay Unless We Win!

Your Case Is Our Priority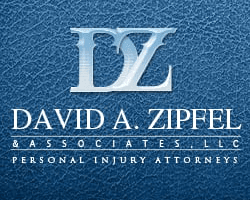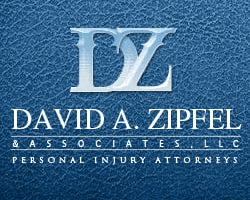 I was very grateful for the aggressive representation I received from Dave. He can't be intimidated.
We're Ready to Fight for You
Contact Us Today!