Criminal Defense
Thousands of Cases Successfully Handled Since 1978.
Hartford Criminal Defense Lawyer
Over 40 Years of Criminal Defense Experience On Your Side
Do not let criminal charges turn into a conviction that ruins your future. Even charges alone can affect your reputation, since criminal charges remain on your record even if you are found innocent. You may be wondering when should you hire a criminal defense attorney. Anyone who has been arrested for a crime in the Connecticut area should not hesitate to find an aggressive criminal lawyer in Hartford to fight in their defense.
David A. Zipfel & Associates, LLC has the knowledge and legal experience necessary to handle your criminal defense. Having been in practice since 1978, I have over 40 years of experience and will give my full attention and energy to your defense.
You can trust me to handle your defense whether you are facing charges of a misdemeanor or a serious felony, both of which can carry high fines and the possibility of incarceration.
---
Call us at 860-724-2094 or contact us online to speak with a Hartford criminal defense lawyer available 24/7 from David A. Zipfel & Associates, LLC.
---
Penalties You Could Face if You Are Convicted
Crimes can be categorized as violations, misdemeanors, or felonies. Some traffic offenses and other minor crimes are classified as violations and are generally handled by appearing in court and/or paying a fine. Misdemeanors and felonies, however, require a trial.
Misdemeanors are less serious than felonies, but can still result in hundreds or thousands of dollars in fines and fees, as well as possible time in jail. Examples of misdemeanors range from retail theft to marijuana possession.
Felonies are the most serious charges a person can face and include offenses such as:
Drug trafficking
Robbery
Rape
White collar crimes
Manslaughter
And murder
These are only a few examples of felonies. If convicted of a felony, you could face thousands of dollars in fines and fees and you could spend time in state prison. You might even face a life sentence if your offense is very serious, such as manslaughter or murder.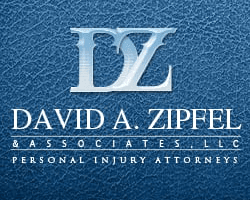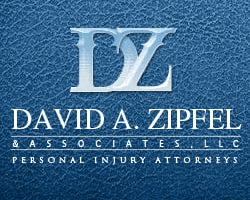 Attorney Zipfel has always been a great attorney for me. He is knowledgeable and aggressive. He has always answered my questions and handled my matters in a timely manner and to my satisfaction.
Why You Need a Lawyer from David A. Zipfel & Associates, LLC
At David A. Zipfel & Associates, LLC, we provide our clients with personal attention and keep them informed throughout the course of their case. If you are in need of a Hartford criminal defense lawyer who truly cares for you and the outcome of your defense case, we have the services you need!
We're Ready to Fight for You
Contact Us Today!