Drunk Driving Accidents
Thousands of Cases Successfully Handled Since 1978.
Drunk Driving Accident Lawyer for Hartford
Fighting for Justice in Hartford, CT
Have you been in a car accident involving a drunk driver? If he or she failed to pass a field sobriety test and/or a blood or breath test, then they should be held responsible. Even if they are under-insured or uninsured, your insurance company is still required by law to cover all damages and personal injury involved. Your financial health could be permanently damaged without proper legal representation, so don't wait another minute.
---
Call David A. Zipfel & Associates, LLC at 860-528-4567 or contact us here, our Hartford car accident attorneys are experienced and can fight for the payout you deserve! Available 24/7.
---
What compensation can you recover as a victim of a drunk driving accident in Connecticut?
In Connecticut, if you've been a victim of a drunk driving accident, you may be entitled to various types of compensation to help you recover from the physical, emotional, and financial damages caused by the incident. The specific compensation you can recover will depend on the circumstances of the accident and the extent of your injuries.
Generally, the following types of compensation may be available:
Medical Expenses: You can seek compensation for all past, current, and future medical expenses related to your injuries, including hospital bills, surgeries, medications, rehabilitation, and therapy.
Lost Wages: If your injuries resulted in missed work days or reduced earning capacity, you may be eligible to recover compensation for the wages you lost and potential future income losses.
Pain and Suffering: Non-economic damages such as physical pain, emotional distress, and loss of enjoyment of life may be recoverable to compensate for the intangible toll the accident has taken on you.
Property Damage: If your vehicle or other personal property was damaged in the accident, you can seek compensation for the cost of repairs or replacement.
Punitive Damages: In certain cases, punitive damages may be awarded to punish the drunk driver for their reckless behavior and to deter others from engaging in similar conduct.
Wrongful Death Damages: If a loved one was killed in a drunk driving accident, surviving family members may be able to pursue compensation for funeral expenses, loss of financial support, and the emotional impact of their loss through a wrongful death claim.
It's crucial to consult with an experienced personal injury attorney to understand the full scope of compensation available to you and to ensure your rights are protected throughout the legal process.
An attorney can help build a strong case, negotiate with insurance companies, and, if necessary, represent you in court to pursue the maximum compensation you deserve. Our goal is to help you recover financially from medical expenses, lost wages, pain and suffering, and any other damages resulting from the accident.
---
Let us fight for your rights and help you move forward with your life after a drunk driving accident in CT. Call 860-528-4567.
---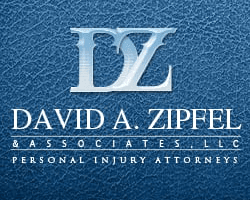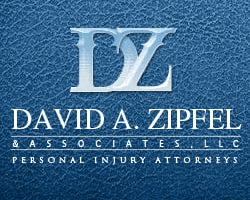 Attorney Zipfel has always been a great attorney for me. He is knowledgeable and aggressive. He has always answered my questions and handled my matters in a timely manner and to my satisfaction.
Call a Hartford DUI Accident Attorney
Hold Negligent Drivers Accountable for Your Drunk Driving Accident
Being involved in a drunk driving accident can be a traumatic experience, resulting in serious injuries and emotional distress. At David A. Zipfel & Associates, LLC, we believe that those responsible for causing harm should be held accountable for their actions. When you choose us as your legal representation, we will thoroughly investigate your case, gather evidence, and work tirelessly to seek the compensation you deserve.
Why Work with Attorney Zipfel?
Our team of experienced East Hartford drunk driving accident lawyers is dedicated to fighting for justice on behalf of our clients. We have successfully handled thousands of cases since 1978, and we have the knowledge and skills necessary to navigate the complexities of drunk driving accident claims.
Only a qualified lawyer will have the knowledge and skill to build your case and win maximum compensation for your case. I have successfully represented over 3,000 individuals in personal injury cases over the past 40+ years, so if you retain my firm, you can rest assured that your case is in good hands.
Pay Nothing Unless We Win
Don't wait to take action. Contact our Hartford car accident attorney today at 860-528-4567 for a free consultation. We work on a contingency fee basis, meaning you pay nothing up front and only pay if we recover compensation.
We are available 24/7 to listen to your story, answer your questions, and provide the legal support you need during this difficult time.
We're Ready to Fight for You
Contact Us Today!