Contingency Fees
Thousands of Cases Successfully Handled Since 1978.
The Benefit of Contingency Fees
You Don't Pay Unless We Win!
When a person is injured in an accident, one of the first things they worry about is whether or not they can afford a personal injury attorney. There are so many lawyers out there today who claim they have experience and offer affordable rates, but it can be difficult to discern whether or not they are being entirely truthful. This is not the case at my firm.
At David A. Zipfel & Associates, LLC, nothing is hidden from you. There are no hidden fees or costs at my firm. As a personal injury attorney representing individuals for over 40 years, I do have extensive experience and, by offering my services under contingency fee agreements, I am guaranteed to be affordable for anyone in any situation.
Contingency Fees: Always Affordable
Many attorneys charge an hourly rate, which can accumulate very quickly as your case goes on. Also, it is possible for you to be charged for extra time, because it can be difficult to prove that certain hours were not spent working on your case. Other attorneys may claim to affordability through flat-rate legal fees, but even these fees can be very high.
At David A. Zipfel & Associates, LLC, I have chosen the only payment option that is guaranteed to always be affordable: contingency fees.
Definition of "Contingency Fee"
In basic terms, a contingency fee is a percentage of your final payout that is used as payment for your attorney. So, if you and your lawyer agree to a 30% contingency fee, then 30% of your final settlement or award will be paid to your lawyer. You will not have to pay any upfront our out-of-pocket fees.
Now, you may be thinking "What happens if I don't win? How can I still afford to pay my attorney?" The answer is: You don't have to! Under a contingency fee agreement, you are not required to pay your lawyer a single cent if you lose your case. However, at David A. Zipfel & Associates, LLC, I have personally handled over 3,000 successful personal injury cases and yours could be successful, as well.
Personal Injury Lawyer in Hartford, CT
If you've been injured in an accident, you shouldn't have to worry about how you'll pay for your lawyer. A Hartford injury attorney from David A. Zipfel & Associates, LLC could aggressively fight for you for only a small percentage of your final payout. Let us ease your mind by raising your chances of success while lowering the price tag for legal representation.
---
Contact us today for qualified legal counsel and fair compensation, all for a fee that you can afford!
---
Why You Can Always Count on Us
24/7 Legal Support

Free Initial Case Evaluations

Over 3,000 Cases Successfully Handled

40+ Years of Legal Experience

You Don't Pay Unless We Win!

Your Case Is Our Priority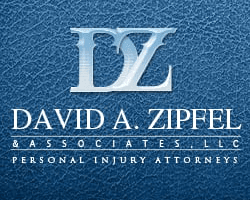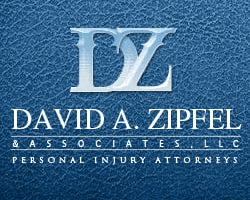 I was very grateful for the aggressive representation I received from Dave. He can't be intimidated.
We're Ready to Fight for You
Contact Us Today!