Medical Malpractice
Thousands of Cases Successfully Handled Since 1978.
Hartford Medical Malpractice Attorney
Providing Accountability for Medical Negligence
The whole purpose behind visiting a doctor or undergoing any kind of medical treatment is to improve your health. If you ever suspected that a doctor, surgeon, or other medical professional would cause you further harm instead of healing, would you go through with the treatment? Of course you wouldn't.
When a medical professional is guilty causing personal injury through negligence or purposeful action, they should be held liable for the victim's suffering. With assistance from a Hartford medical malpractice lawyer you may be able to build a strong case and fight for compensation in a situation involving medical malpractice.
At David A. Zipfel & Associates, LLC, you can find a Hartford personal injury attorney with the skill and experience you need to prove that medical malpractice was the cause of your injury. Our firm is dedicated to helping innocent victims of injury and negligence reclaim what they are rightfully owed and this applies to victims of medical malpractice.
When a doctor or medical provider has damaged your trust in the health care system by causing you more injury and pain, turn to David A. Zipfel & Associates, LLC for representation and counsel.
---
Call our Hartford medical malpractice lawyer available 24/7 today at 860-724-2094 for a free case evaluation!
---
Are Medical Malpractice Cases Hard To Win?
The short answer is yes. Medical malpractice cases are notoriously hard to win but are well worth the effort for the victims of malpractice. The difficulty often lies in providing proof that the medical professional's conduct was, indeed, negligence or direct misconduct. For help fighting your case, contact David A. Zipfel & Associates, LLC today!
How Can Medical Malpractice Be Proven?
As in other personal injury cases, there are three main elements to prove in medical malpractice.
They are:
Duty
Breach
Direct causation
Since medical malpractice is a specialized field of personal injury law, these elements take a special form in medical malpractice claims. Generally speaking, the process of proof in a claim will likely take the following outline:
Duty to Care
In personal injury law, there must be an established duty on the part of the defendant to the victim before any negligence can be proven. In order to be negligent, the defendant must have had an obligation of some sort to act with care towards their victim.
Likewise, in a medical malpractice case, an established duty must be shown to exist between the doctor and the patient before any medical negligence can be claimed. That is to say that the doctor must have had a direct involvement in the care of the patient and an obligation to them to practice care and caution.
This is usually proven by showing that an established relationship existed between the defendant doctor or medical professional and the complaining patient.
Breach of Duty
Once it has been established that the defendant doctor or medical professional had a duty to the complaining patient, the next step is to show that the duty was breached. A breach of duty means that the doctor's actions deviated from the expected standard of care – in other words, they failed in their duty to their patient.
Since the medical field is highly specialized, breach of duty is often proven with the help of an expert witness. The key goal in proving that a breach took place is to show that a doctor with similar ability and experience under similar circumstances would have acted in a manner different than the defendant doctor chose to.
An expert witness is often able to offer knowledge to this extent.
The objective of a medical malpractice claim is to have the doctor held accountable for the injuries his or her actions caused. In order to do so, there must exist some injury to the patient. These are known as damages.
Likewise, in order for the doctor to be held accountable, he or she must be responsible. You may ask: didn't we already establish that they were responsible by showing the breach of duty? It is correct to point to the breach as the origin of the injury but proving that it was the origin requires proving something called direct causation.
That is to say, the doctor's action or inaction must be the direct cause of the patient's injuries and damages in order for him or her to be liable. Direct causation seeks to establish the claim that, had it not been for the action or inaction of the defendant, the patient's injury would have never occurred.
In cases where the patient was already very ill, this can be a challenging element to prove but nonetheless, it is possible with the help of a skilled Hartford injury lawyer.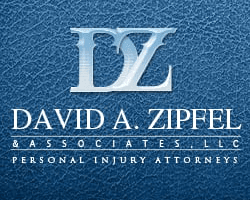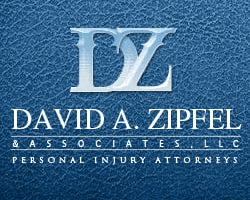 Attorney Zipfel has always been a great attorney for me. He is knowledgeable and aggressive. He has always answered my questions and handled my matters in a timely manner and to my satisfaction.
Skilled Legal Representation for Hartford Medical Malpractice Claims
For excellent legal representation in a medical malpractice case, call David A. Zipfel & Associates, LLC. With over 40 years of personal injury litigation experience, I have what it takes to handle your case. Hospitals and doctors may appear to have overwhelming defense, but my firm has the resources, knowledge, and skill to fight for you from every angle and obtain the highest possible payout for your situation.
We're Ready to Fight for You
Contact Us Today!