Birth Injuries
Thousands of Cases Successfully Handled Since 1978.
Birth Injury Lawyer in Hartford, CT
What Is Considered a Birth Injury?
Out of every 1,000 children who are born every year, 7 are injured at birth. Simply put, a birth injury is any damage sustained by a mother or child during labor and delivery.
Although some birth injuries are unavoidable, others are caused by careless:
Doctors
Nurses
And other medical professionals
In 2006, about 157,700 newborns suffered injuries at birth that may have been avoidable. Many of these injuries were sustained when doctors attempted to help the child through the birth canal using medical instruments.
---
If your child suffered an injury in the delivery room due to the carelessness of a doctor, call David A. Zipfel & Associates, LLC any time of the day at 860-724-2094 or contact us online.
---
Types of Birth Injuries in Hartford
There are a variety of ways that newborns are injured during birth. Caput succedaneum is one common type of birth injury. This type of injury involves swelling on the baby's scalp as it passes through the mother's birth canal. Usually, this injury is caused by vacuum extractors and disappears in a few days.
Cephalohematomais another type of injury that occurs when the area between the baby's bone and its fibrous covering begins to bleed. Some babies develop jaundice as a result of this condition, but the bleeding usually disappears completely in a matter of weeks.
Facial paralysis is a form of birth injury that can leave the child with enduring medical conditions. During birth, the child's facial nerves may become damaged as it passes through the birth canal. Sometimes, these nerves are damaged to the extent that that child loses the ability to move one side of its face.
This injury is noticeable when the baby cries and may be the result of improperly forceps use during birth. If a doctor applies too much pressure to the child as he/she attempts to deliver the child, the baby may suffer nerve damage resulting in facial paralysis.
Cases of Cerebral Palsy: Medical Malpractice?
One of the most commonly faced birth related health issues is cerebral palsy. This is a broad term that can cover a number of different neurological disorders that affect the movement of the body and ability to control muscles. This type of issue is most often the result of a lack of oxygen being delivered to the brain of the child during birth.
It can also result from failing to recognize an umbilical cord that is prolapsed, to perform a cesarean section, to monitor the fetal heart rate, treat an infection or perform a needed medical procedure in the required amount of time.
While there are a number of different forms of cerebral palsy, some of the more prevalent ones include:
Ataxic cerebral palsy
Spastic cerebral palsy
And athetoid cerebral palsy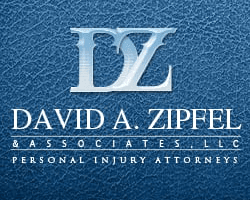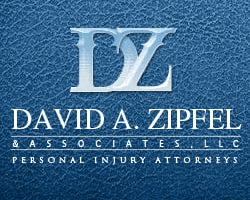 Retaining the services of Attn Britchgi was the best decision I could have made
Contact a Hartford Medical Malpractice Attorney
The cost of a birth injury can vary greatly. Any form of a medical issue can come with an incredibly high cost and the specifics of it will be dependent on the level of impairment and need for care that is created. Some people may experience long term harm that will need to be dealt with for years or even their entire life.
These cases can also end in the devastation of a wrongful death, when the medical malpractice is serious enough that it causes a loss of life. For the families that are in this situation, there is the financial cost, along with the pain and suffering that comes from the loss of a child.
In a case of birth injury, it will be necessary to show that the healthcare worker failed to deliver a certain standard of treatment and this was directly related to the injury that resulted. We help your family recover the compensation you need and deserve to deal with this difficult situation!
We're Ready to Fight for You
Contact Us Today!