Distracted Driving
Thousands of Cases Successfully Handled Since 1978.
Distracted Driving in Hartford
Hartford Car Accident Lawyer
Distracted driving appears to be an epidemic in the twenty-first century. According to one statistic, 10% of all drivers on the road are distracted in some way. In other words, one in every 10 cars that you pass contains a distracted driver.
When someone is distracted while driving, they are much less likely to focus on other cars, traffic signals, pedestrians, everything else around them. Distracted drivers often pull dangerous moves, such as cutting across traffic late to make their exit, or they miss important activity around them, like a car that just changed lanes or a car that just hit the brakes in front of them.
---
Hit by a Distracted Driver? Call anytime 24/7 860-724-2094 or contact online to speak with one of our car accident attorneys!
---
Connecticut Laws on Distracted Driving
In Connecticut, distracted driving laws are as follows:
No one can use a hand held mobile device while driving- adults must use hands-free devices while talking on phones
No bus driver can use a cell phone while driving
No driver under 18 can use a hand held or wireless mobile device while driving
No driver is allowed to text while driving
Use of video game players and DVD players are banned for drivers
No person is to engage in any activity not related to driving that interferes with driving safely
More Car Accident Statistics
In 2010 alone, over 3,000 people were killed in distracted driving crashes. According to the Centers for Disease Control and Prevention, each day more than 15 people are killed and more than 1,200 people are injured in crashes that were reported to involve a distracted driver. With the invention of the smartphone, we constantly hear news about accidents that were caused by an individual texting or updating their Facebook page as they drove.
---
Get the aggressive legal representation you need. Available 24/7 Contact Attorney Zipfel!
---
Government Statistics
According to Distraction.gov:
18% of injury crashes in 2010 were distraction-affected crashes
11% of all drivers under the age of 20 involved in fatal crashes were reported as distracted at the time of the crash
45% of American teens say they have been in a car when the driver used a cell phone in a way that put people in danger
Text messaging creates a crash risk 23 times worse than driving while not distracted
Driving while using a cell phone reduces the amount of brain activity associated with driving by 37%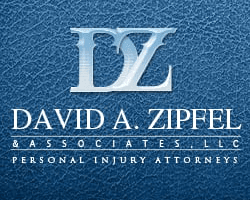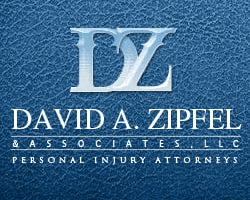 Retaining the services of Attn Britchgi was the best decision I could have made
Our Personal Injury Attorney in Hartford Can Help
A Hartford injury lawyer can help you prove your case, acquiring such important pieces of evidence as phone records. Examining the cars involved and the police report can also help establish liability. A personal injury lawyer can help you fight for the damages you deserve such as hospital bills, medical bills, living expenses, lost wages and damages sustained to your vehicle or other personal property. If you contact David A. Zipfel & Associates, LLC, the firm can determine whether any laws were broken by the person who hit you.
We're Ready to Fight for You
Contact Us Today!