Slip & Fall
Thousands of Cases Successfully Handled Since 1978.
Slip & Fall Accidents in Hartford, CT
Help for Victims of Slip & Fall Accidents in Hartford, CT
When it comes to personal injuries, slip and fall accidents are some of the most common cases. These accidents are usually a result of poor safety precautions in workplaces and other areas, such as spills that are not mopped up or obstructions that are not cleared away.
These accidents are so common that many larger companies actually require their employees to complete a safety training program before they can begin working. But even with such precautions in place, slip and fall accidents occur on a regular basis and when they do, turn to a lawyer in Hartford for your personal injury case.
---
Were you injured due to someone's negligence? Get started on your slip & fall accident case by calling 860-528-4567 or contacting us here anytime 24/7 including weekends and holidays.
---
In these cases, the main factor that will need to be determined is who is at fault for the incident taking place to begin with. Falling is not enough reason for a case and it needs to be evident that the property owner was negligent in some manner.
It will be necessary to determine if you were being cautious and watching where you were going, and if accident was truly outside of you taking reasonable precaution. Signs where the owner may have been negligent in a slip and fall include if the walkway was not property lit and made it difficult to see where you stepped.
If the ground was slippery this can be a big factor. Uneven walkways should be addressed or any other dangers that should have been taken care of to avoid an accident. Property owners are not automatically responsible so it will need to be shown that they were at fault in order to recover compensation.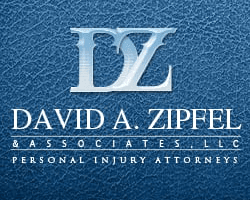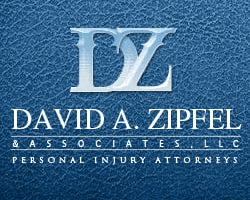 Attorney Zipfel was with me at every stage of the proceedings and within a year my case settled for the maximum I could get.
How David A. Zipfel & Associates, LLC Can Help
In the aftermath of a serious physical injury, trying to find the right Hartford, CT injury attorney for your case can seem overwhelming and stressful. It is important to find a lawyer who will truly listen to your concerns and goals for recovering. David A. Zipfel & Associates, LLC could provide the legal representation that you need after a slip and fall accident. I have personally handled over 3,000 successful personal injury cases and have the experience necessary to provide the best possible outcome for your situation.
We're Ready to Fight for You
Contact Us Today!