Personal Injury
Thousands of Cases Successfully Handled Since 1978.
Personal Injury Law Firm in Hartford, CT
The effects of a personal injury on a person's life can be anything from frustrating to completely debilitating. He or she may now be faced with the inability to work and the possibility of losing their income because of someone else's negligent or reckless actions.
Due to the subsequent physical pain and financial stress, the thought of having to find a competent Hartford personal injury lawyer might feel like the last straw. However, without the right representation, many people never take their case as far as they should and they end up setting for a substantially lower amount than what they are owed.
At David A. Zipfel & Associates, LLC, the client is the first concern and our legal team goes above and beyond to deliver results that provide them the assistance needed to deal with their injury.
Have you been in an accident and need legal representation? Don't worry about finding a lawyer who can provide the help that you need. Turning to an experienced injury lawyer is one of the best steps to take after an accident and it can improve the process of the claim or case, as well as the final outcome.
Our legal team is determined to provide our clients with a successful outcome, and we do not charge a fee unless we are able to secure a win. If you are injured, our firm may be able to help.​ ​​​​​​

What Is a Personal Injury Lawyer?
A personal injury lawyer is an attorney who provides legal representation to those who have been injured, physically or psychologically, as a result of the negligence or wrongdoing of another person, company, government agency, or other entity. They specialize in helping people obtain compensation for their injuries and losses caused by an accident so that they can move forward with their lives. Personal injury lawyers are knowledgeable about tort law, federal law, and state laws and understand how to best present a case to maximize the amount of compensation received from the responsible party.
What Does a Personal Injury Attorney Do?
Personal injury attorneys are experienced legal professionals who specialize in helping individuals who have been injured due to the negligence of another party. They provide assistance with filing claims, negotiating settlements, and litigating cases when necessary. Personal injury attorneys understand the complexities of tort law and can help their clients navigate through difficult legal proceedings so that they can obtain fair compensation for their injuries and losses. With the right personal injury attorney on your side, you will be able to pursue justice against those responsible for your accident and get back on track with your life.
The services a personal injury attorney near you can provide include but are not limited to:
Investigating the accident and gathering evidence to prove the liability of the defendant
Analyzing medical records related to the injury
Seeking out expert witnesses who can provide professional testimony on behalf of their client
Negotiating settlements with insurance companies or other parties involved in the case
Filing legal documents such as complaints, motions, and requests for court orders
Representing their clients' cases both in and out of court
Preparing trial materials such as opening statements and closing arguments
Researching relevant laws that may apply to a particular case
Making sure any awards obtained are fair compensation for physical injuries incurred
Educating their clients about their rights throughout all stages of litigation
Why Choose David A. Zipfel & Associates, LLC?
Don't entrust your personal injury case to an attorney who doesn't have experience and a proven track record. Attorney David Zipfel has represented more than 3,000 successful personal injury cases over the years!
David A. Zipfel & Associates, LLC is dedicated to providing excellent legal representation in a professional and accommodating manner. As a Hartford injury lawyer, I am even willing to make house or hospital visits if you are unable to visit one of my offices yourself. I also handle each case personally, and the success of your case is my highest priority. This means that I will give your case my full attention, utilize all available resources, and stop at nothing to help you win the highest possible payout. Learn more by speaking with a member of my team today and finding out what a lawyer in Hartford can do for personal injury cases.
Related Blog Posts:
---
Simply contact our Hartford Injury Attorney David A. Zipfel anytime 24/7 including weekends and holidays.
---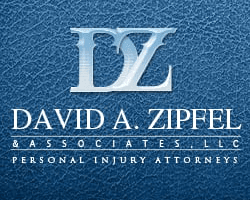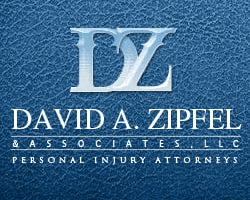 I was happy I hired Dave. He knows the law and he took care of me.
Seek Compensation for Your Injuries in Hartford
If you are facing any type of personal injury, David A. Zipfel & Associates, LLC could help you fight for the highest possible payout for your situation. We proudly serve all of the Hartford area with two convenient locations, including Enfield. For more information about our firm and how we could fight for you, call anytime. Our offices are available 24/7 to take your call, including weekends and holidays, and we offer appointments in the evenings and on weekends for your convenience. Waiting to hire an attorney can prove to be costly, so don't hesitate another minute.
We're Ready to Fight for You
Contact Us Today!