Nursing Home Abuse
Thousands of Cases Successfully Handled Since 1978.
Hartford Nursing Home Abuse Lawyer
Protecting Our Most Vulnerable Community Members
One of the most unfortunate forms of abuse in our country today is nursing home abuse. In most cases, families put their elderly loved ones under the care of nursing home personnel because he or she requires special care, treatment and supervision.
Because there is so much trust and expectation involved, it is very shocking when an elder abuse case is uncovered. Unfortunately, these incidents often remain unknown because friends and family do not recognize critical signs of abuse.
What Are the Signs of Nursing Home Abuse?
Common indicators of nursing home abuse:
Bed sores
Malnutrition and dehydration
Lack of proper supervision
Wandering patients
Improper administration of medication
Unnecessary restraints
Physical abuse (bruises, cuts, lacerations, broken bones, etc.)
How David A. Zipfel & Associates, LLC Can Help
If you or someone you love has wrongfully suffered any of the above, contact a Hartford personal injury lawyer right away. With excellent legal guidance and representation, you could be compensated for the suffering and injury sustained in such a case.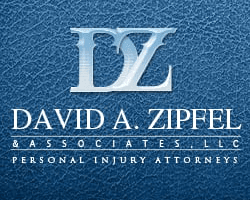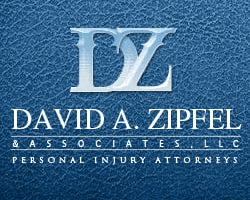 Attorney Zipfel has always been a great attorney for me. He is knowledgeable and aggressive. He has always answered my questions and handled my matters in a timely manner and to my satisfaction.
Seek Justice & Maximum Compensation for Elder Abuse
Anyone who has suffered abuse at the hand of a doctor or nurse in a nursing home is entitled to proper medical care and full compensation from the liable party. Call my firm today to learn what I could do to fight for you.
Your best chance of success lies in hiring a competent attorney, so schedule your consultation today to find out how my firm could help.
By choosing to retain my firm, you hire me personally to handle your case. You won't have to worry about a less experienced clerk or paralegal taking on your case; I handle each and every case and my team works for me.
Learn how I could win you the highest possible payout for your nursing home abuse injuries by calling immediately.
We're Ready to Fight for You
Contact Us Today!