Traumatic Brain Injuries
Thousands of Cases Successfully Handled Since 1978.
Traumatic Brain Injury Lawyer in Hartford
Speak with a Connecticut TBI Attorney Today
Traumatic brain injuries are unfortunately a common type of catastrophic injury. Traumatic brain injuries can leave victims to deal with serious issues like memory loss and deceased mental and cognitive capabilities.
If you or a loved one suffered a TBI in a preventable accident, David A. Zipfel & Associates, LLC wants to hear from you. Call our Hartford brain injury attorney today to request an initial legal consultation and learn more about what your case may be worth. Our proven team is backed by a long history of successful case results and is ready to help you pursue the compensation you may be owed for your pain and suffering, medical bills, and other losses.
Even mild accidents can result in TBI. According to the Centers for Disease Control and Prevention (CDC), 1.7 million people in the United States sustain TBI. Young children and the elderly are most likely to sustain this type of injury, and almost half of the TBI injuries treated at emergency rooms annually involve children under the age of 14.
However, adults more than 75 years old have the highest mortality and hospitalization rate for TBI. Statistically, males are more likely to receive a TBI than women. According to the CDC, TBIs cost the U.S. economy $76.5 billion in the year 2000 alone.
Recovering Compensation for Long-Term Effects of Traumatic Brain Injuries
Although traumatic brain injuries (TBI) can have immediate and severe consequences, the long-term effects can impact a victim's life for years to come. At David A. Zipfel & Associates, LLC, our experienced TBI attorneys understand the complexities of these injuries and how they can affect a person's physical, emotional, and financial well-being.
Long-term effects of TBI can include:
Memory loss and cognitive impairment
Mood swings and behavioral changes
Chronic pain and headaches
Speech and language difficulties
Seizures and epilepsy
Our Hartford TBI lawyers have successfully handled thousands of cases involving brain injuries and are dedicated to helping victims recover the compensation they deserve. We work closely with medical experts and other professionals to assess the long-term effects of a TBI and pursue maximum compensation for our clients.
If you or a loved one has suffered a traumatic brain injury, don't hesitate to speak with a Connecticut TBI attorney today. We're ready to fight for your rights and help you achieve the best possible outcome for your case.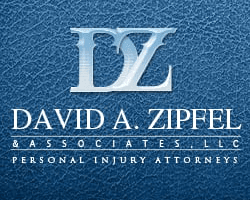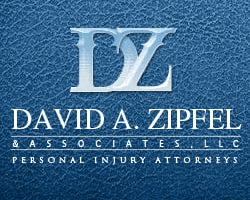 I interviewed several attorneys and I hired Mr. Zipfel because I was very comfortable with him. He did a great job for me and I was pleased with the result. I would gladly recommend Dave.
We're Ready to Fight for You
Contact Us Today!