Construction Accidents
Thousands of Cases Successfully Handled Since 1978.
Construction Accident Attorney in Hartford
Get Full Compensation for Your Injury
If you work in construction, you know the dangers involved. Even though extreme precautions are taken to prevent any kind of accident, they nevertheless occur. If the employee is innocent of causing their personal injury accident through negligent behavior, workers' compensation is the coverage that is usually offered, but this does not always compensate for all damages and injuries involved.
In situations such as this, the counsel and representation of a skilled Hartford personal injury lawyer is absolutely necessary. Workers' compensation may cover a large portion of your medical treatments and bills, but without full coverage, you may find yourself faced with financial hardship.
If you've been seriously injured and are unable to return to work, you will not have the income to cover your regular monthly bills on top of your medical bills. You may have to start paying out of your personal savings, damaging your financial future as a result.
This could be prevented, however, with assistance of a Hartford personal injury lawyer from David A. Zipfel & Associates, LLC. With help from my firm, you could fight for complete compensation and not have to worry about your financial future.
Contact us online or call 860-724-2094 today!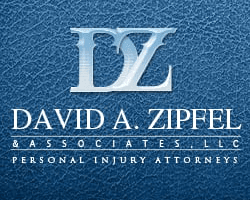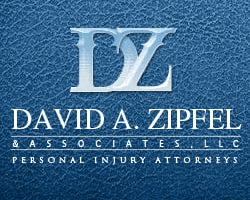 I was very grateful for the aggressive representation I received from Dave. He can't be intimidated.
Find a Skilled Injury Attorney in Hartford, CT
With over 40 years of personal injury litigation experience, I have what it takes to help you fight for the compensation you deserve. If you've been injured in a construction accident, you will need a skilled lawyer to fight the legal representation employed by the insurance companies. I have represented over 3,000 individuals in successful injury cases and could aggressively fight to maximize your payout.
We're Ready to Fight for You
Contact Us Today!