Truck Accidents
Thousands of Cases Successfully Handled Since 1978.
Hartford Truck Accident Attorney
A Skilled Personal Injury Lawyer in Hartford Can Help
When it comes to traffic accidents, truck accidents can be some of the worst due to the larger size and weight of the vehicle involved. When a truck causes an accident, damage and personal injury can be severe, especially if the injury involves the spine or the brain.
Trucking companies are very hesitant to admit that their employee was in the wrong due to the fact that their insurance rates will rise. As a result, getting full compensation can be difficult. If you have been in a Connecticut truck accident and need to fight for a higher payout, get the representation you need from a Hartford personal injury lawyer.
---
Call our Hartford truck accident lawyer anytime 24/7 at 860-724-2094 or reach out to our team online!
---
What Are the Most Common Causes of Truck Accidents?
Some common contributing factors that often lead to trucking accidents in Connecticut include:
Failure to properly train truck drivers on safe driving techniques
Pressure from trucking companies that encourage their drivers to drive for long hours or at unsafe speeds in order to meet deadlines
Failure to properly maintain the truck or trailer
Damaged or faulty trucks
Agressive or reckless driving on the part of the truck driver
Other passenger vehicles driving erratically or cutting off larger trucks
Whatever the case may be, you should never attempt to fight a trucking company on your own. They will do their best to defend themselves with the aid of defense attorneys, so fight back by hiring a lawyer with four decades of personal injury litigation experience.
With the help of a truck accident lawyer from my firm, you can raise your chances of winning the highest amount of compensation possible.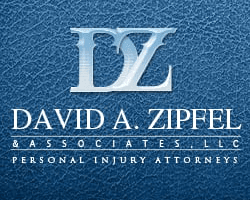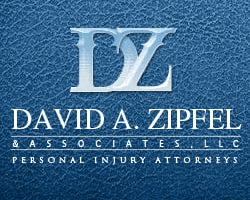 Attorney Zipfel has always been a great attorney for me. He is knowledgeable and aggressive. He has always answered my questions and handled my matters in a timely manner and to my satisfaction.
Experience the Difference of a Qualified Hartford Injury Lawyer
By calling my firm today, I could review your case and tell you exactly what steps can be taken to maximize your compensation. By offering my services for a contingency fee, I also seek to remain affordable, so you never have to worry about losing money by hiring a lawyer.
Also, if you need a Hartford personal injury attorney right away but are unable to visit one of our two locations, we are more than willing to accommodate you by making a home or hospital visit to discuss your options in person.
We're Ready to Fight for You
Contact Us Today!