Truck Accidents
Thousands of Cases Successfully Handled Since 1978.
Hartford Truck Accident Attorney
A Skilled Personal Injury Lawyer in Hartford Can Help
When it comes to traffic accidents, truck accidents can be some of the worst due to the larger size and weight of the vehicle involved. When a truck causes an accident, damage and personal injury can be severe, especially if the injury involves the spine or the brain.
Trucking companies are very hesitant to admit that their employee was in the wrong due to the fact that their insurance rates will rise. As a result, getting full compensation can be difficult. If you have been in a Connecticut truck accident and need to fight for a higher payout, get the representation you need from a Hartford personal injury lawyer.
---
Call our Hartford truck accident lawyer anytime 24/7 at 860-528-4567 or reach out to our team online!
---
What Are the Most Common Causes of Truck Accidents?
Some common contributing factors that often lead to trucking accidents in Connecticut include:
Failure to properly train truck drivers on safe driving techniques
Pressure from trucking companies that encourage their drivers to drive for long hours or at unsafe speeds in order to meet deadlines
Failure to properly maintain the truck or trailer
Damaged or faulty trucks
Agressive or reckless driving on the part of the truck driver
Other passenger vehicles driving erratically or cutting off larger trucks
Whatever the case may be, you should never attempt to fight a trucking company on your own. They will do their best to defend themselves with the aid of defense attorneys, so fight back by hiring a lawyer with four decades of personal injury litigation experience.
With the help of a truck accident lawyer from my firm, you can raise your chances of winning the highest amount of compensation possible.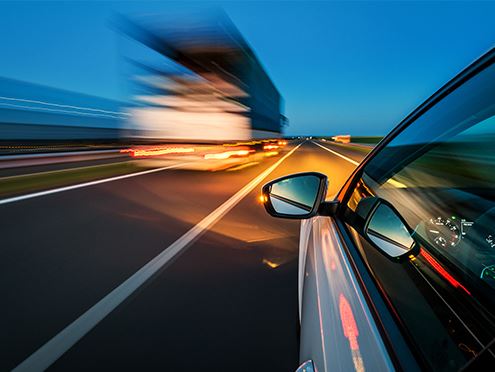 What Injuries Do Truck Accidents Commonly Cause?
Truck accidents have the potential to cause some of the most severe injuries due to the substantial size and weight of these vehicles. When a speeding truck collides with another vehicle, the consequences can be catastrophic, resulting in serious injuries or even fatalities. In such cases, it is crucial for those involved in a truck accident to seek the assistance of a skilled and experienced attorney who can provide effective legal counsel, fight for their rights, and pursue full compensation for all damages suffered.
Common injuries resulting from truck accidents include:
Spinal cord injuries, which can lead to paralysis and lifelong disabilities.
Traumatic brain injuries (TBI), which can cause long-lasting cognitive and functional impairments.
Burn injuries, which can be caused by fires or hazardous materials involved in the accident.
Broken and fractured bones, often resulting from the impact of the collision.
Internal organ damage, which can occur due to forceful impacts on or penetration of objects through the body during an accident.
Soft tissue injuries, such as whiplash or sprains, caused by sudden jolts or movements of the body during the collision.
Severe cuts and lacerations, which can result from shattered glass, sharp debris, or metal objects in the vicinity of the accident.
These are just a few examples of the injuries commonly associated with truck accidents. Seeking legal representation from an experienced attorney is crucial to ensure that victims receive the support, advocacy, and fair compensation they deserve when dealing with the aftermath of such devastating incidents.
How Can a Hartford Truck Accident Lawyer Help?
A truck accident lawyer in the Hartford area will understand exactly what legal steps are required to get you full compensation. They'll know how to navigate the complex legal process of filing a personal injury claim and handle all communication with the responsible parties on your behalf.
Some of the services a truck accident lawyer in Hartford may provide includes but are not limited to:
Investigating the circumstances surrounding the accident to determine who was at fault for any damages or injuries incurred
Obtaining and analyzing police reports, witness statements, photographs of the scene of the accident, medical records, and other evidence necessary to build a strong case
Negotiating with insurance companies on behalf of clients to ensure that they receive fair compensation for all their losses
Filing all legal documents in court on time and in accordance with applicable local laws and regulations
Collecting financial information from trucking companies as well as other liable parties
Advocating for clients' rights during settlement negotiations or trial proceedings if needed
Assessing all types of damages including property damage, medical bills, lost wages due to missed workdays and more
Representing victims in personal injury cases against negligent truck drivers, owners/operators of trucks or trailers, truck parts manufacturers or retailers that sold defective products leading up to an accident
Providing counsel regarding legal options available in terms of filing lawsuits or seeking out-of-court settlements for victims
Working with expert witnesses who can provide vital testimony that strengthens the victims' arguments
At our firm, we understand that truck accident cases can be complex and emotionally charged. Our team is passionate about getting justice for those injured in these types of accidents. With four decades of experience handling personal injury claims, we have what it takes to aggressively advocate your rights and pursue full compensation on your behalf.
What Can Our Hartford Truck Accident Attorneys Do for You?
At David A. Zipfel & Associates, LLC, we have seen firsthand how devastating truck accidents can be. We understand the challenges you face, and we want to help you secure the maximum amount of compensation for your losses. This includes:
Gathering evidence through interviews with witnesses and experts in the field
Conducting independent investigations into the cause of the accident
Securing medical records from doctors who treated your injuries
Filing all claims in a timely manner, and making sure that no deadlines are missed
Negotiating with insurance companies to ensure that you get the fairest compensation possible for your damages.
An experienced Hartford truck accident lawyer from our firm will provide personalized attention throughout your case. Contact us today to begin discussing your legal options.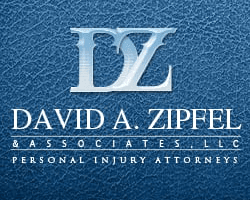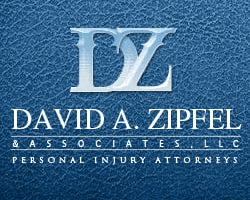 I was very grateful for the aggressive representation I received from Dave. He can't be intimidated.
Experience the Difference of a Qualified Hartford Injury Lawyer
By calling my firm today, I could review your case and tell you exactly what steps can be taken to maximize your compensation. By offering my services for a contingency fee, I also seek to remain affordable, so you never have to worry about losing money by hiring a lawyer.
Also, if you need a Hartford personal injury attorney right away but are unable to visit one of our two locations, we are more than willing to accommodate you by making a home or hospital visit to discuss your options in person.
We're Ready to Fight for You
Contact Us Today!