Wrongful Death
Thousands of Cases Successfully Handled Since 1978.
Hartford Wrongful Death Attorney
Helping You Seek Justice For Your Loss
Personal injury accidents can cause devastating pain and suffering, turning the victim's life upside down. He or she may be unable to return to their job and face financial stress or ruin. However, even this cannot compare to the loss of a loved one because of an accident caused by another person.
What Causes Wrongful Death?
Wrongful death has many causes, including:
Anyone guilty of causing such a death should be held responsible, and should compensate the deceased person's family for any suffering, counseling and burial costs that result.
Who Can File a Claim for Wrongful Death?
Under Connecticut law, a representative is allowed to file a claim on behalf of the survivors who suffer damage from the decedent's death.
The survivors who are the "real parties in interest" may include:
Immediate family members
Life partners
Financial dependents
And even distant family members
Learn more about how we can help you. Contact us online or call 860-724-2094 today!
Can I Sue For Emotional Distress?
When suffering the wrongful loss of a loved one, it is common to experience lasting emotional distress due to the devastation recently gone through.
Emotional distress may show itself in:
An inability to perform daily functions
A need for additional assistance
Or a general daily hindrance caused by trauma
If you believe you are suffering because of emotional distress, take legal action with the help of our firm!
How Can I Prove Emotional Distress?
Like any claim, emotional distress must be proven to become valid. Family and/or friends may need to testify on your behalf as well as you providing proof of your emotional distress.
Distress may be reflected in:
A lack of sleep
Trouble driving
Anxiety
Difficulty performing daily tasks
And more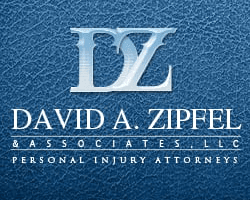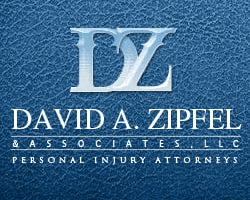 Attorney Zipfel was with me at every stage of the proceedings and within a year my case settled for the maximum I could get.
Wrongful Death Attorney in Hartford, CT
With two convenient office locations in the Hartford area, it is easy for you to visit my firm and discuss your legal options. My offices are also available to take your call anytime 24/7, so don't wait another minute to call and schedule a case evaluation.
Hire a Hartford attorney in your wrongful death case. After losing your loved one, you should not have to suffer further stress financially and emotionally.
We're Ready to Fight for You
Contact Us Today!